The Brafferton was built in 1723, at that time it was a two-story brick building, with two rooms deep, with a center passage and simple plaster walls.
It housed a large classroom, apartments for the schoolmaster and his family, a dormitory and a library.
Indian Children aged 7-8 were preferred as children older than that might run away.
The Brafferton stopped taking Indian students after 1778. Charitable funds from the Brafferton Estate were cut off and the school ceased operations by 1779.
List of known Students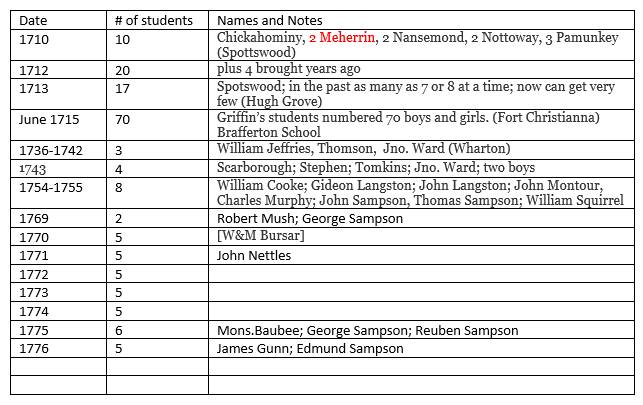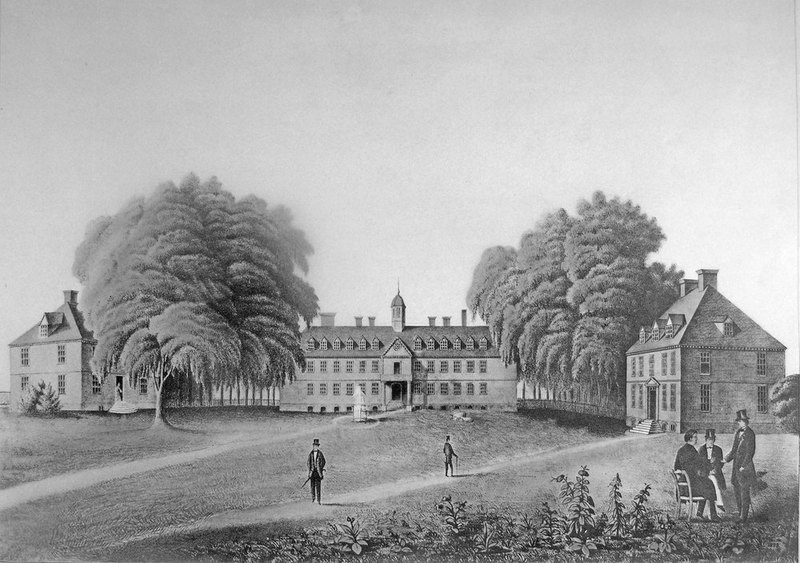 Lithograph featuring (from left to right) the Brafferton Indian School, Wren Building, and the President's House based on the original done by Thomas Millington.