William and Mary Indian School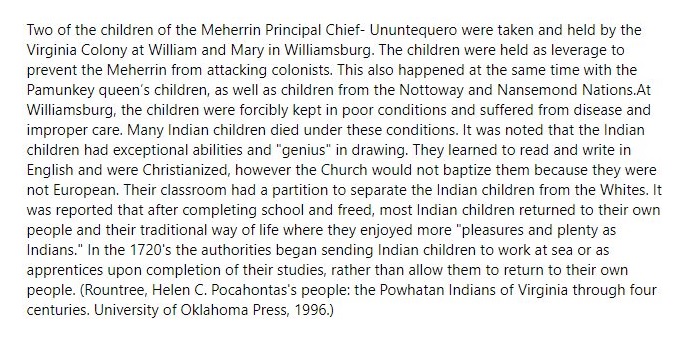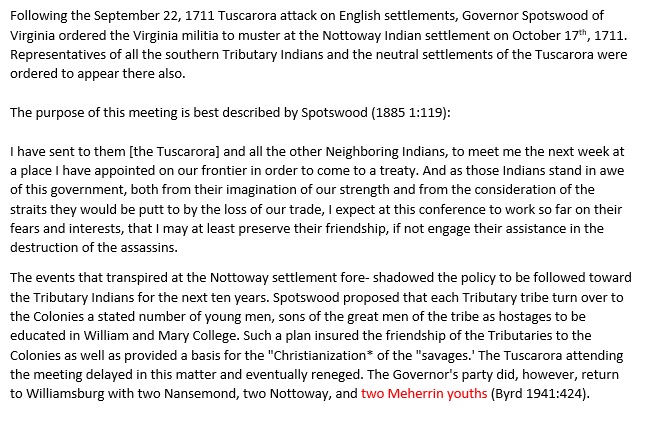 Although the English colonists in Virginia attempted to establish an Indian School as early as 1618, it was with the death of British scientist Sir Robert Boyle in 1691, that an Indian School at the College of William & Mary became a real possibility. In addition the school was also was funded initially by a motley mix of pirate booty, the lucrative trade in fur and deerskins, tobacco export taxes, revenue from Indian lands, and surveyors' fees. 
The School was established in 1693 as part of the royal charter that established William & Mary as a "place of universal study" and to propagate the Christian faith "amongst the Western Indians to the Glory of Almighty God." 
Between 1695 and 1697, William & Mary President James Blair signed an agreement with the executors of Boyle's will to invest funds in an estate in Yorkshire, England known as Brafferton. The rents generated annually paid the College 90 pounds to support the Indian School. 
The Governors of Virginia attempted to enroll students by convincing Virginia's American Indian tribes that their sons would learn to read and write as well as the English colonists. When that failed to generate students, William & Mary resorted to buying their pupils from local Native Americans who captured the boys from other tribes. While the Indian School failed to convert many pupils to Christianity, it was beneficial for those students who were able to use their extensive knowledge gained from living in Williamsburg to assist their tribes in defending their way of life against the English colonists
Initially, classes for students were held in temporary quarters around Williamsburg and then later in the College's Wren Building. A major fire devastated the Wren in 1705, and as a result during the next decade all Indian students, were taught and housed in auxiliary facilities within the town of Williamsburg.
 In 1723, William & Mary used funds from the Boyle estate to fund a new building, named The Brafferton, to house the Indian School.
List of known students